Home
Established in 2008, PhillyGothIndustrial.com is an information website aimed at helping the local Philadelphia community via charitable donations to various organizations. We at PhillyGothIndustrial.com feel that this city has given us so much and it's time we gave back. The money for our donations comes from our website advertising and nightclub events.
Summer Ballentines article for the Philadelphia Inquirer "Goth Still Lives in Philly and the burbs."
See our beloved son DJ TK-421 spinning at:
Foundation, Philadelphia, 8/30/14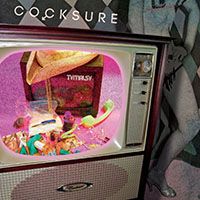 Contributor: Rainer "The Senator" Chaney
Artist: Cocksure
Album: TVMALSV
Label: Metropolis
Date: 7/28/2014
Rating: 0 out of 5
Cocksure, "Silikon Suckaz" from the album TVMALSV
Contributor: Joseph Martin
Artist: NOVO
Album: Zeitgeist
Label: Alpha Matrix
Date: 7/7/2014
Rating: 4 out of 5
NOVO - Let Be Known Today
When I got into industrial music some time ago, it was Noisex that got me started. To this day I have always been a great supporter of Raoul Rotation's music and was very happy to be able to get a little Q&A done. If you're not familiar with the power noise movement worldwide, it begins with Noisex.
Editor's note, this Q&A was translated from English to German and back again. I did my best to preserve everything verbatim.